This course allows you to learn everything you need to know about using Marine VHF Radios, at your own pace and wherever you like. If you've always wanted to apply for an MMSI number for your vessel, this course will help you to take the first step.
At the end of this online radio licence course, you will know how to call for help in an emergency, communicate with other vessels at sea and understand how to use various equipment you may have onboard.
This online course also prepares you to sit an SROCP exam to obtain a radio licence. There are two components to an exam – a multiple choice question assessment and practical demonstration. Remote assessments can be arranged on completion of the course for an additional fee which is paid by the candidate when they book the assessment.
Course duration: 4 hours
Assumed knowledge: None.
Course Delivery: Self-paced e-learning, unlimited course access, support for 12 months from enrolment with an option to extend the support with no charge for up to 6 months,
Qualification: SROCP (Once they complete and pass the remote assessment). This is the qualification that is needed to apply for an MMSI number.
Device requirements: This course has been developed to work on a tablet, laptop or desktop computer. The best browser to use is Google Chrome, but all other browsers will work.
Supporting materials: N/A – all materials in the online course
RRP: $135 (incl. GST) AUD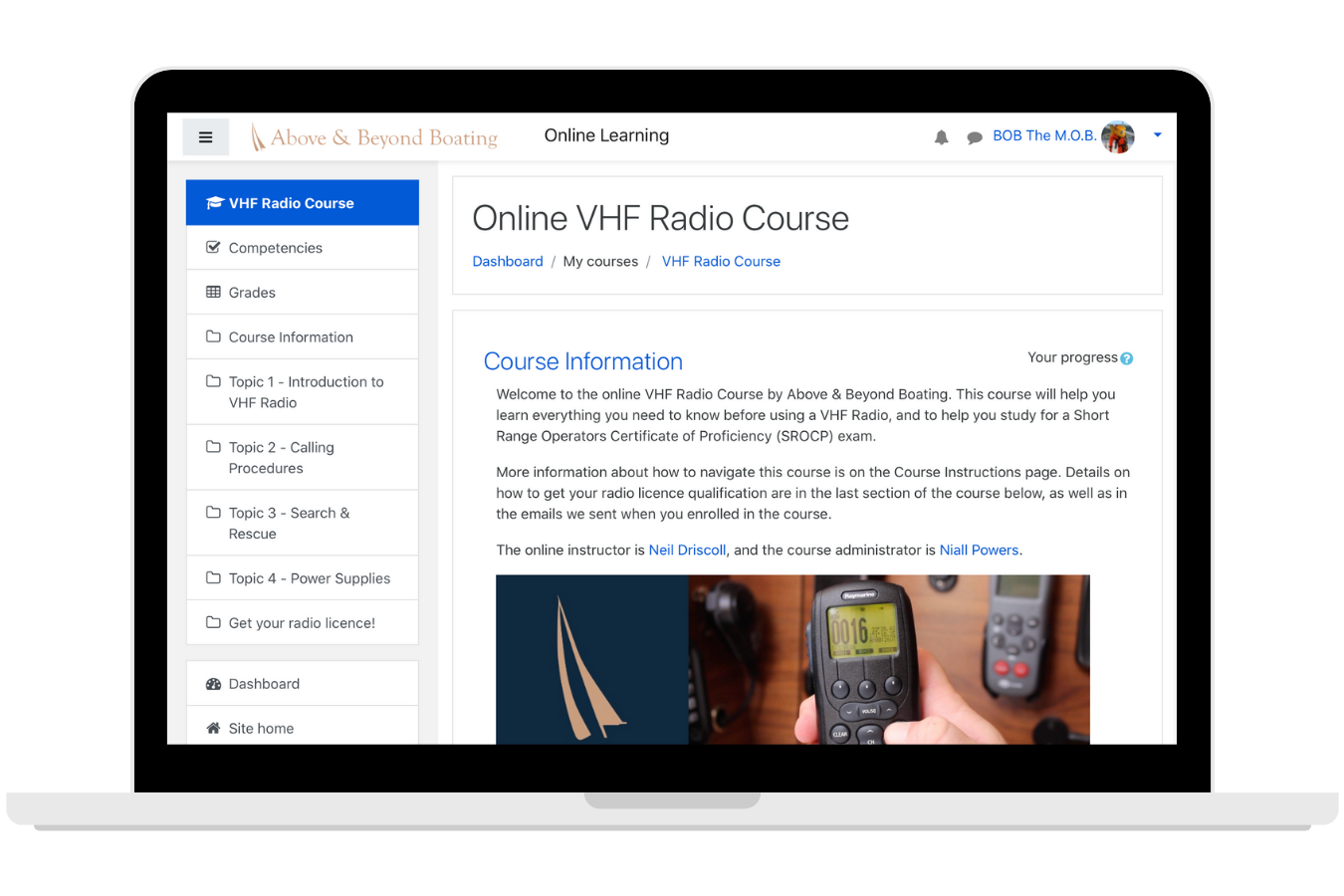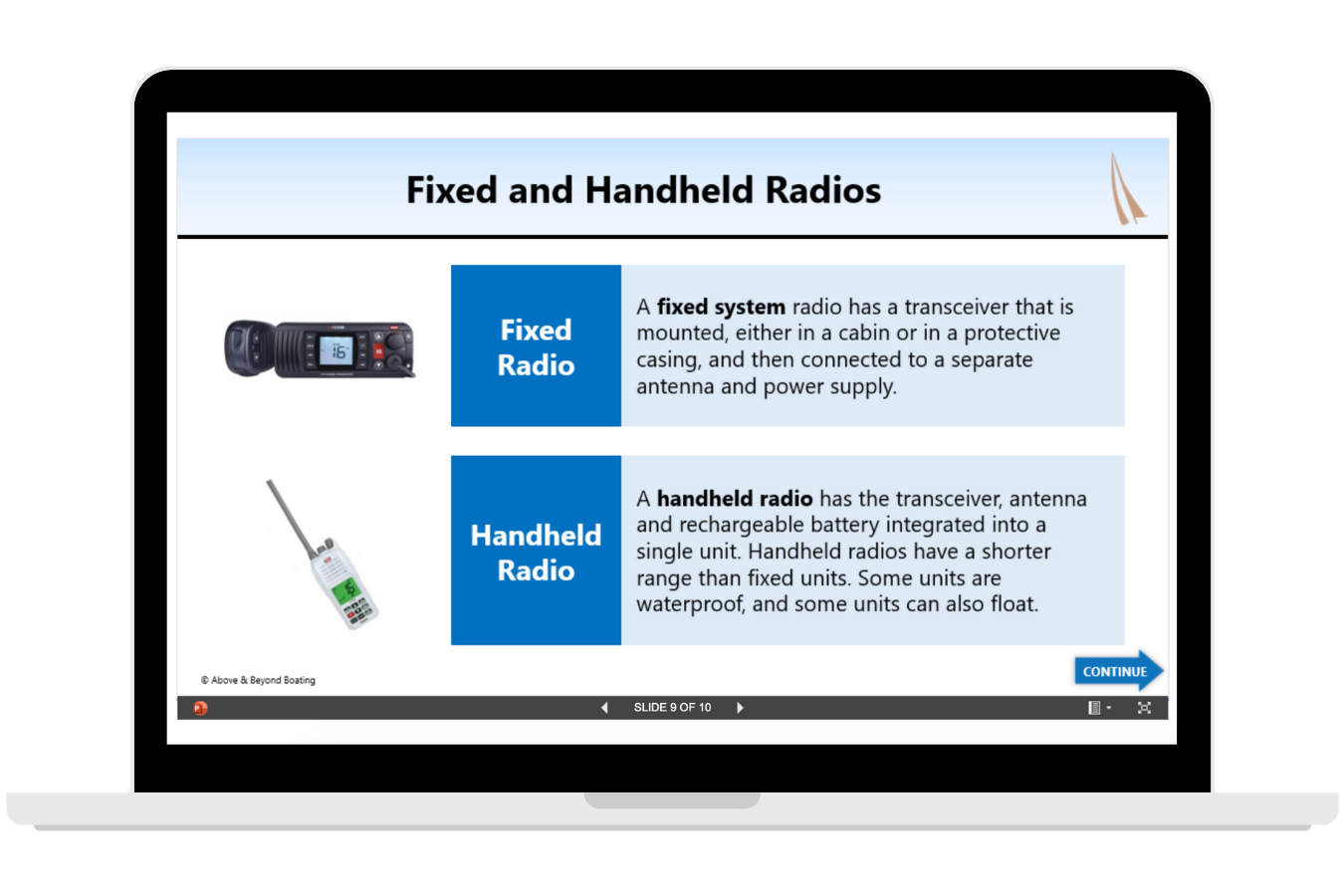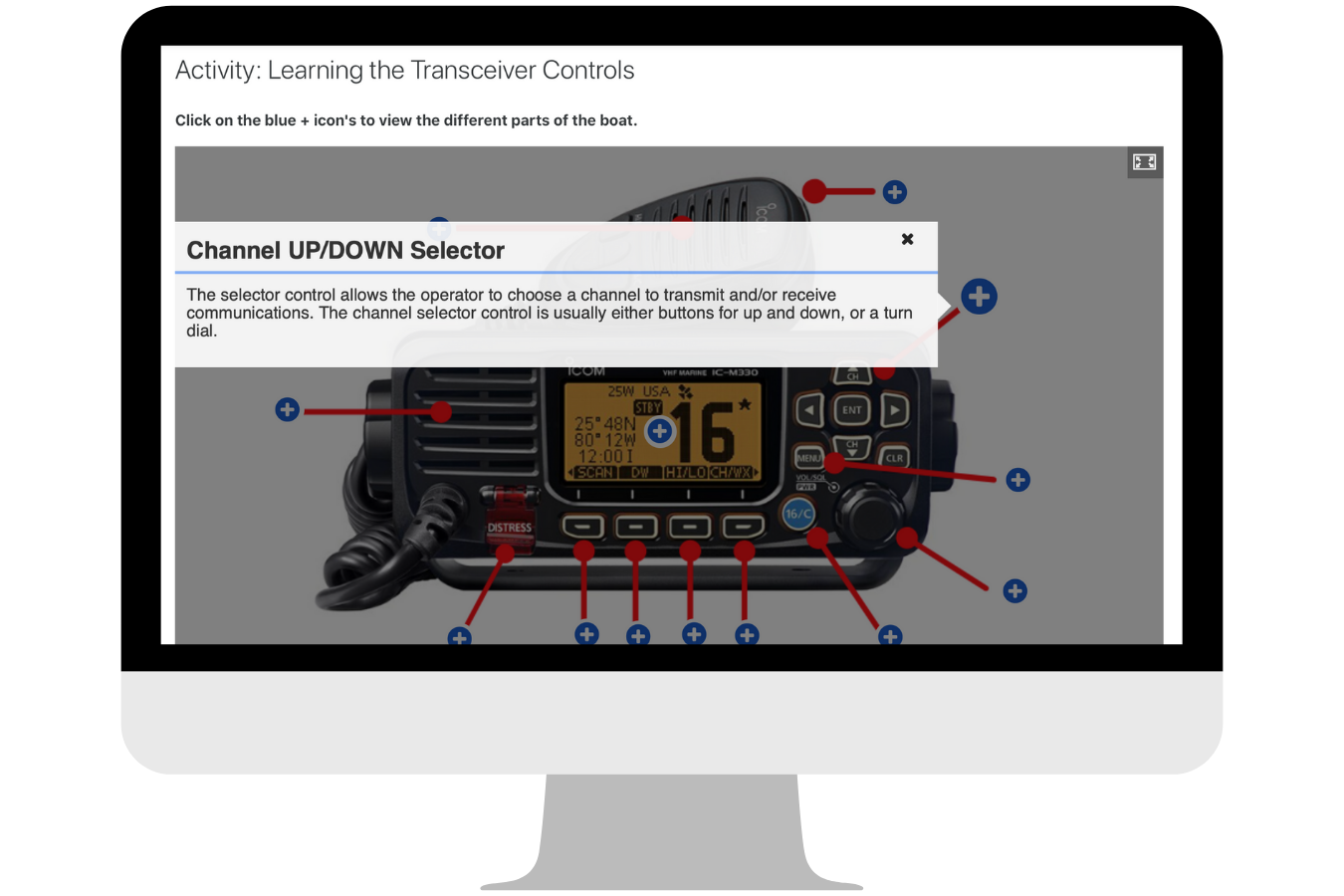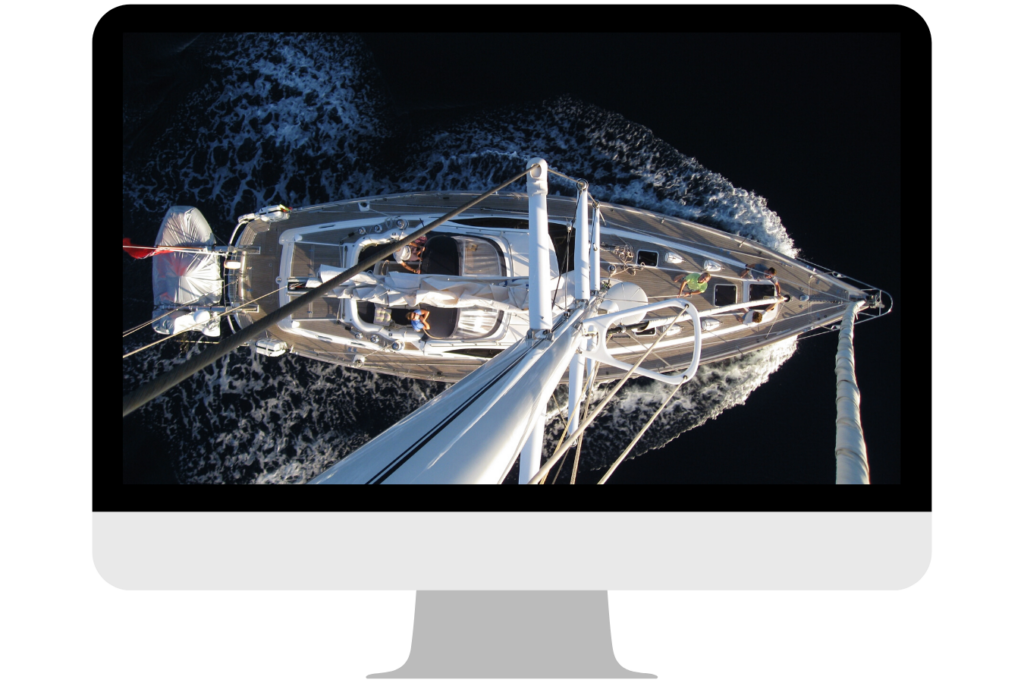 Neil & the team at Above & Beyond Boating's courses are very informative and well-presented. Their classes provide an exceptional amount of information in an understandable format. I would highly recommend this course to anyone seeking a VHF refresher and/or certification.